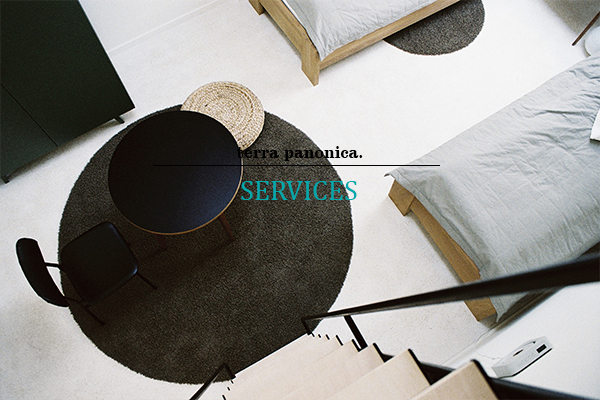 This inspiring meeting place for art, education, design, agriculture, social development, communication and production is at the same time, a modern accommodation complex that offers its guests all the necessary resources for work recreation, or, in the spirit of the Terra Panonica, a stay that will consolidate these activities in the best way.
Unexpected hospitality in the recently dormant Mokrin provide space and time for reflection, inspiration and conversation. A number of artists, teachers, writers and other authors who have had the opportunity to participate in some of the educational and artistic programsTerra Panonica have already been convinced. They went through a particular experience in a creative and inspiring oasis for meetings of businessmen, artists, innovators, educators, to exchange ideas, reviews and knowledge.
Attractive estate capacities in a limited number of days in a year, can now be available to you or to your organization, institution or company!
• Full production for trainings, seminars and lectures
• Complete event production for various cultural or business events.
• The organization of outdoor and indoor concerts and exhibitions.
• Complete development and implementation of training and team building programs.
• The range of work and leisure activities in the field of old crafts and applied arts.
• Equipment, tools, and multi-functional workspace available to guests.
• Presentations, journalist visits, receptions.
• Preparation of gala dinners and special closed events.
• Premium food preparation of local products.
• Organization of trips to the surrounding villages and farms.
• Tasting of selected wines from our Terra Divina offer.
• Communication and PR services for various types of activities.
• Accommodation facilities for business activities.
• Organization of transportation and transfers for guests from Belgrade and other cities, or the nearest airports.
For reservations and more info info@terra-panonica.com